Plumber in Missouri City TX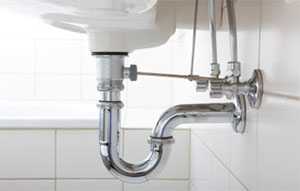 The licensed and insured professionals at Missouri City TX Plumbing offer complete plumbing services and solutions to residential and commercial clients in the Missouri City, Texas area. We've gained the trust and respect of customers in the Missouri City, TX area by providing outstanding customer service and workmanship in the plumbing industry for years.
Since plumbing is such a critical component of your home, it's important that you work with plumbing professionals that are proven and reliable experts in all facets of residential and commercial plumbing, including plumbing installation, plumbing maintenance and pluming repairs. Our dedicated technicians are industry leaders and always stay abreast with the latest technology and training that is available within the plumbing industry.
We provide skillful and efficient residential plumbing services for every aspect of your home. Our staff can install or repair bathroom fixtures, sinks, toilets, showers and valves. We also provide drain cleaning to remove clogs that can lead to backups throughout your home. Since we know that plumbing emergencies happen, we also have a 24-hour emergency plumbing service.
Additional residential plumbing services that we provide include kitchen plumbing repairs and maintenance, including garbage disposal replacements and repairs. We also install and repair plumbing for your laundry area as well as provide exterior plumbing services.
We employ a team of water heater experts for commercial and residential customers, including emergency water heater replacements and repairs. No matter what type of hot water heater replacement or repair you might need, or when you might need it, our specialists are there to assist you. Our professionals can replace or repair conventional gas or electric water heaters, as well as the latest models of tankless water heaters, solar water heaters and hot water circulating pumps.
Commercial plumbing requires a distinct skill set, and our technicians in Missouri City, Texas provide expert plumbing services to commercial customers seeking new construction plumbing, industrial plumbing services, office plumbing services and plumbing services for apartment buildings or condominiums.
Our highly skilled, licensed, bonded and insured professionals specialize in a variety of commercial plumbing services to meet any business plumbing repair, maintenance, installation or new construction projects, including emergency plumbing repair.
For any plumbing need that you might have in the Missouri City, TX area, from routine plumbing services to emergency plumbing repair, you can count on the dedicated professionals at our company 24 hours a day, seven days a week.