Drain Cleaning Service Missouri City TX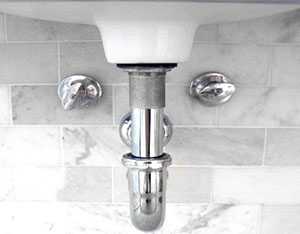 Amid the routines of everyday activities, numerous articles navigate through the drain systems of our homes or workplaces. Usually not much consideration is granted to the considerable amount of hair, soap, shampoo, toothpaste, food and toilet paper that are transported through these drains and pipes until a plumbing concern is noticed or a plumbing emergency arises.
Our licensed and insured plumbing professionals provide drain cleaning services and clog removal to residential and commercial clients in the Missouri City, TX area. Our experts are on-call 24 hours, 7 days a week to perform emergency plumbing repairs for your residence or workplace.
The drain cleaning services provided by our company can help you avoid plumbing problems by offering routine maintenance programs that can identify potential problems that need to be addressed or parts that might need replacement. We utilize the latest technology within the plumbing industry to meticulously clean your pipes and draining systems to ensure that your household or commercial drains will be operating at optimal levels.
Clogged drains can create great inconvenience in your home or business. A blockage in your kitchen or bathroom plumbing systems can interfere with your regular routines and tasks so greatly that you may not be able to accomplish the day-to-day tasks that you demand of your plumbing systems. Given the large amount of use that drains handle, over the course of time, clogged drains are likely to happen and cause drains to back up. No matter the cause of the clog, our friendly and knowledgeable technicians are available to assist you by taking speedy course of action to remove the source of the clog.
Your toilet, sinks and tub all share the same drain line. Because of this, a blockage could affect one of them or all of them at the same time. Conversely, clogs in your kitchen or laundry plumbing can also cause backups within your home or business, and frequently it is difficult to locate the source of the blockage without the assistance of a plumbing professional.
Our industry trained and certified technicians can unclog any bathroom drain, including toilet drains, sink drains and shower drains. They can also locate and unclog any other blockages within your household or commercial plumbing systems, including clogs in the kitchen, basement or laundry areas.
Our professional plumbers utilize a vast assortment of drain snakes to both clean drains, as well as diagnose any issues within your plumbing system by using a small camera to navigate the pipes of your home or business. If there is a clog, the camera captures an image of the source, and our technicians use the appropriate type of auger on the drain snake to clear out the pipe.
Many people aren't aware of how critical it is to drain and clean the lines of water heaters on an annual basis. Drain cleaning services remove harmful sediments that have collected at the bottom of your water heater, and are a critical component to making your water heater run more productively and last longer. No matter the type of water heater that you have, all manufacturers suggest that you schedule drain cleaning services with a plumbing expert to flush the sediments from your system once a year.
Our plumbers have many years of experience and our business is bonded, licensed and insured. We service all makes and models of plumbing systems and provide a full range of plumbing repairs and services for commercial customers or home owners in the Missouri City, TX area.